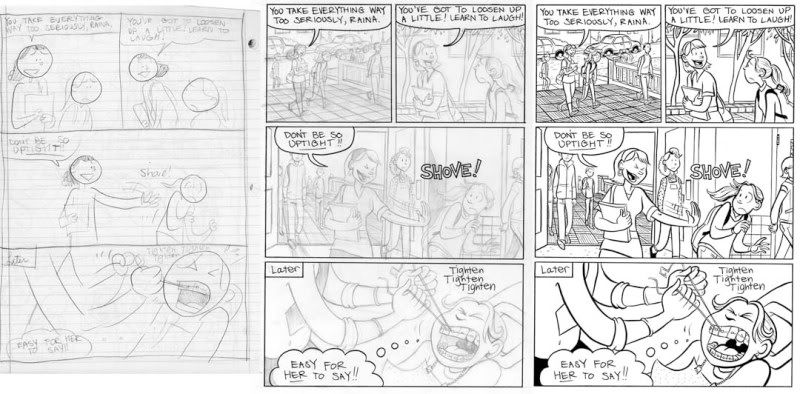 Raina Telgemeier
posted a really neat image that shows her working process. I am really interested in seeing things like this from as many artists as I can. I like how it shows how an idea goes from
idea
to
rough
to
finished
. It is good instruction especially for young artists who put way too much time into the idea stage and then have to do all that work over again.
She is most famous for adapting several of the Babysitters Club series into graphic novel format. She's working on a graphic novel she wrote herself about the "joys" of getting braces. As the father of two girls who needed them, I'm betting a lot of kids will identify with this.
These books are especially popular with the girls in our school. The girls in the stories have real-world problems, like divorced parents, sick grandparents, fights with siblings, etc.
I love the lively line work and expressive faces in the drawings. I highly recommend them!